Connie Gayle MacLean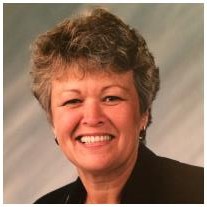 Date Of Birth

:

August 14, 1947

Date Of Death

:

July 9, 2017

State

:

Montana
Connie Gayle MacLean, age 69, lost her battle with interstitial lung disease on Sunday, July 9, 2017, at the Health Center at Kalispell Regional Hospital. She is survived by her loving family, her husband, John, her son, Glen, her daughters, Shellie and Cami, and many grandchildren.

She was born in Santa Ana, California to Paul and Blanche (Hazen) Stephan and was the youngest of four children. She spent her childhood in Orange, CA and graduated from Orange High School. In 1983, Connie married John MacLean and a few years later moved up to Montana and lived at Ashley Lake.

Many people in the community will remember her from The Village Smokehouse in Bigfork, the cook from Marion Elementary School, for her great coffee drinks at Tidyman's, or ordering party supplies from Party Time. She also worked at National Flood for many years.

To her children, Connie was their biggest fan, their hero, and an inspiration because of her fighting spirit. Her feisty personality never allowed her to give up. She had a big heart, loved her family and would always put herself second to those she cared about. Connie did amazing work with her hands, she produced many oil paintings, was a passionate cook and brought those close to her around the table often. During her retired years she created many intricate embroidery and cross stitch pieces. She loved her dogs and talking to family and friends.
The MacLean family would like to extend their gratitude to all the doctors and nurses at the Health Center and The Rock for all their help, care and compassion for Connie in her last days.