Tommy Hughie Thompson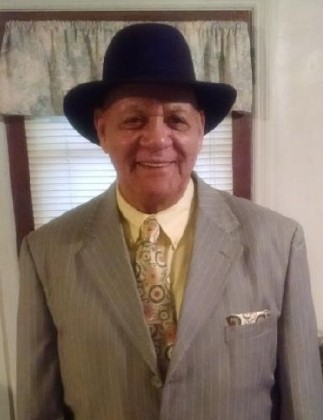 Date Of Birth

:

October 12, 1939

Date Of Death

:

January 23, 2022

State

:

North Carolina
Tommy Hughie Thompson, age 82, son of the late Roy Ellis Thompson and Ophelia Catherine Thompson, was born October 12, 1939. He departed this life and transitioned to his eternal heavenly home on Sunday, January 23, 2022.
From his early childhood, Tommy attended Bear Creek Congregational Church and later became a member of Collins Chapel Congregational Church serving for many years as a Trustee and member and President of the singing ministry with the Collinaires. He was also very faithful to the 5th Sunday Union Conferences.
Singing and praising God was a passion for Tommy. While in high school and years beyond, he sang in the NFA Quartet and over the years he continued his passion of singing, most recently with the Sensational Jubilaires. Tommy was saved. Once he truly gave his life to Christ, he served the Lord with gladness, fought a good fight, and has now finished his course.
Tommy had a smile that would light up a room and that smile caught the attention of  Lucille Davis Thompson, the love of his life, whom he was joined together in marriage as husband and wife for 62 years. They were blessed with six children.
Tommy was preceded in death by three brothers, Elonza Thompson, Herman Thompson, Juan (Buster) Thompson, and one sister, Emma Scott. 
He leaves to cherish his memory his beloved wife, Lucille Davis Thompson; six children Miguel Hughie Davis (Cathy); Clarke Deandre Thompson, Farrell Arnez Thompson, Yvette Renee Thompson, Tommy Bryice Thompson (Takitta), and Ursula Eileen Thompson; five grandchildren – Jessica Davis, Brandon Davis, Jaidah Spencer, Morgan Spencer and Jayden Thompson; and two great grandchildren, Natalia Davis and Nikolai Davis; Three brothers, Harrison Thompson (Mittie); Roy (June) Thompson, Jr.; Donald Thompson (Alma); and two sisters, Marva Austin and Paulette Scotton (Norman); several nieces, nephews, cousins, other relatives and friends.
Cards can be mailed to:
The Thompson Family
P. O. Box 1643
Robbins, NC 27325