Theodore C. DeCelles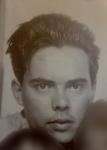 Date Of Birth

:

April 9, 1942

Date Of Death

:

June 7, 2015

State

:

Montana
Theodore, aka: Story Teller, was born on April 9, 1942 to parents Matthew DeCelles and Doris Doney in Ft. Belknap, MT but spent much of his young adult life raised in Ft. Belknap. He later moved to California, where he attended the Modern School of Welding in Downy, and is where he met the love of his life, Peggy Guardipee. On May 27th, 1966 he was united with his beautiful wife Peggy in holy matrimony and from that union they were later blessed with 3 daughters and one son. The happy couple later moved back to Great Falls where Theodore attended the University of Great Falls and MSU College of Technology. Throughout his life he worked as a welder on planes, trains, and automobiles all along the West Coast.
It was known that Theodore could fix most anything and so it was no surprise that he enjoyed so many hobbies like woodworking, mechanics, cooking, and gardening. Satisfied with his work and life accomplishments, Theodore always noted that above everything he had or had done, his family and friends were cherished above all else. As a devoted husband, loving father, and dedicated friend, Theodore will be missed by all who knew him.
He is survived in death by his loving wife, Peggy of Great Falls; daughters, Gloria Ulbright of Eugene, OR, Donna Shaw of Great Falls, Lisa I. DeCelles of Great Falls, Sharelle DeCelles of Great Falls; son, Theodore "Sonny" DeCelles of Missoula, MT; sisters, Doris (Frank) Dutra of MA, Thelma Aldridge, Caroline Tyler and Nancy Valdez all of Great Falls; brother, Dallas DeCelles of Great Falls; and all of the grandchildren who were special to his heart: Natasha Reeves, Lisa D. DeCelles, Dustin DeCelles, Addison Kellogg, Liam Nygard; 14 additional grandchildren and numerous nephews and nieces.
Theodore was preceded in death by his parents Doris and Matthew DeCelles and by two sons, T.C. DeCelles and Morgan DeCelles.
Special thanks to James Guardipee for all his help while Ted was ill.