Rosie Brooks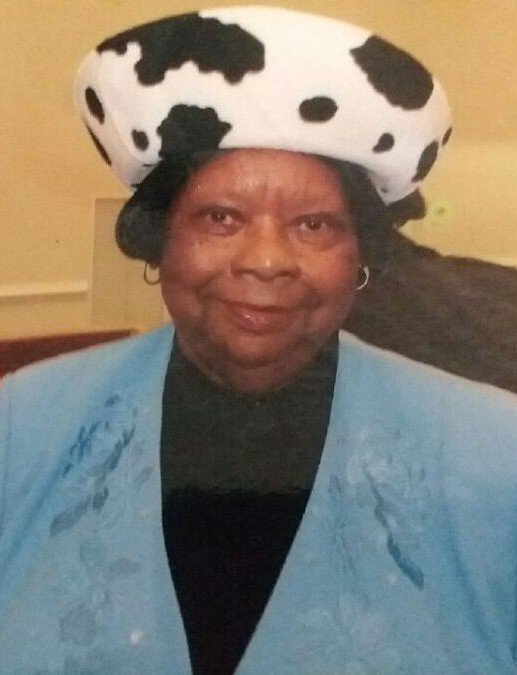 Date Of Birth

:

March 27, 1923

Date Of Death

:

October 12, 2020

State

:

North Carolina
"When peace, like a river attendeth my way, when sorrows like sea billows roll, whatever my lot. thou hast taught me to say, it is well, it is well, with my soul."
It is with great sadness that we announce the passing of Mrs. Rosie L. Brooks who answered the Master's Call on Monday, October 12, 2020 at the Heritage Care Nursing Facility in Elizabeth City, North Carolina. 
Mrs. Rosie was born on March 27, 1923 in the #7 Township of Craven County to the late Sarah Elizabeth Latham Bowe.  She later moved to Pasquotank County where she attended school.  Later as an adult, her work history included working for the mill in Elizabeth City and later working for the State of North Carolina in the school system in Pasquotank County as a custodian where she would remain until she retired.  She enjoyed many years of retirement and lived until age 97.  
At an early age she joined the Union Chapel Missionary Baptist Church, where she remained a member until she died.  She enjoyed and loved the church and the members of the church.   Her affiliations and work in the church included being an Usher which she also loved so very much.  
Mrs. Brooks was married to the late George Lee Brooks for approximately 52 years until his death.  During the marriage she helped raise four step-children and a step-niece.    She was also predeceased by one step-son, Albert Lee Brooks.    Mrs. Rosie was very mild mannered, and had a beautiful smile.  She loved delivering dinners to the homebound and elderly for many years.  She loved to eat a fish dinner from her favorite restaurant every Friday.  She liked to watch the Price is Right and baseball.  She also loved sitting in her den on the front of the house just looking out the windows and taking an occasional nap.   
Mrs. Brooks leaves to cherish her memory three step-children: Martha Jackson of Charlotte, NC, Gene Brooks (Carolyn) of Killeen, TX, Clinton Brooks of Elizabeth City, NC and a step-niece, Barbara Seaforth (Keith) of Kinston, NC; two sisters, Vivian Torain of New York, Isabella Skinner of Elizabeth City, NC, and one brother, Ernest Evans of Elizabeth City, NC; two brothers-in-law, Ralph Brooks of Elizabeth City, NC,  Shelton Brooks (Marie) of Elizabeth City, NC,  and one sister-in-law, Finis Culiver of Elizabeth City, NC; 10 grandchildren, more than 20  great-grandchildren and a host of nieces, nephews, family and friends.