Richard C. Eklund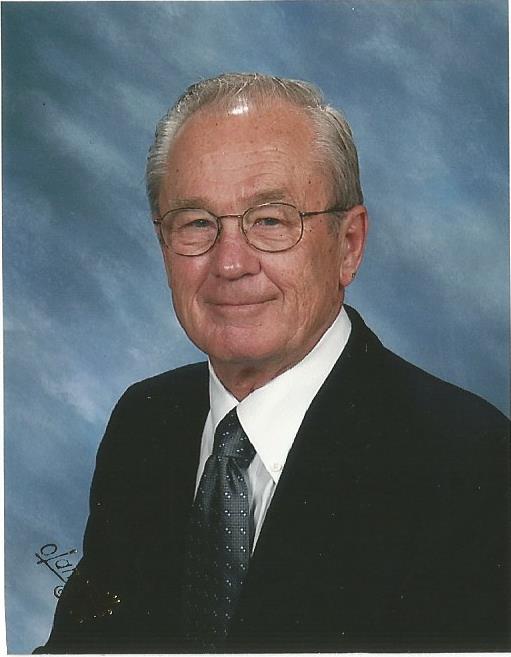 Date Of Birth

:

June 2, 1930

Date Of Death

:

December 25, 2015

State

:

Montana
Longtime businessman Richard C. Eklund, 85, slipped on the ice while walking his beloved dog, Bengi Christmas Eve, and passed away Christmas Day of a brain injury at Peace Hospice, while surrounded by family.
Dick was born in Great Falls on June 2, 1930 to Rich and Mildred Eklund. He graduated from Great Falls High School in 1948. He joined the Marines and before leaving to serve in the Korean War, he married Carvell Hall. Dick returned to Great Falls and graduated from the College of Great Falls.
Dick joined his father at Andy's Tire and then later expanded the business and established Eklund's Appliance and TV and the Eklund Furniture Store. He was an active member of the community and First English Lutheran Church. He loved the Lord, his family and his Montana community.
Dick enjoyed working in his yard, reading, and cooking. He was well known for his Swedish pancakes, chokecherry syrup, caramels, and his chocolate and lemon meringue pies.
Survivors include his daughters, Leslye (Peter) Mostert of Yucaipa, CA, and Shawna (Maya) Myoga of Portland, OR; his sons, Richard Guy Eklund and Calvin (Charlene) Eklund of Great Falls; four grandchildren, Peter James Mostert and Adrienne Mostert of Yucaipa, CA and Ryan and Christopher Eklund of Great Falls; his sisters Beverly Parsons of Great Falls and Audrey Boivin of Elk Grove, CA.
He was preceded in death by his wife, Carvell and his sister Connie Washburn.