Lester Harris Carter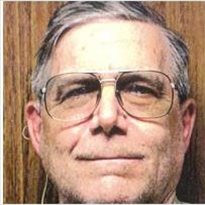 Date Of Birth

:

July 17, 1940

Date Of Death

:

July 21, 2016

State

:

Montana
Lester H. "Les" Carter, 76
Les Carter passed away July 21, 2016 at the Montana Veteran's Home in Columbia Falls, Montana.

Les was born July 17, 1940 in Granbury, Texas to Winfred and Frances Carter. He graduated from Granbury High School in 1958 and the following year enlisted in the United States Air Force. He worked in ground radio communications and electronics. Over the course of his twenty-year military career he was stationed in Mississippi, Colorado, Washington, D.C., Korea, Wyoming, Montana, and three times in Viet Nam.

He married the love of his life, Gloria Wilson, April 2, 1968 in Cheyenne, Wyoming.

Les loved the outdoors. For many years he and Gloria enjoyed their horses, German Shepherds, and cats. Les loved the Dallas Cowboys and country music and was an avid reader and student of American History.

For many years he was a member of the Eagles. Of special importance to Les was the more than seventeen years he spent as a member of the Somers-Lakeside Volunteer Fire Department, retiring from that in 1999 only after he lost his hearing from viral ear infections.

Les was preceded in death by his parents Winfred and Frances Carter, sister Netalie Gouyton and sister Linda Noah.

He is survived by his wife Gloria of Lakeside and two nieces and three nephews of Texas, and numerous cousins of Texas and New Mexico.