Judy C Mathiason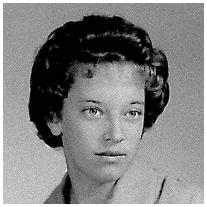 Date Of Birth

:

January 3, 1946

Date Of Death

:

November 8, 2017

State

:

Montana
Judy Mathiason, 71, passed away unexpectedly on Nov. 8, 2017, at her home in Marion.

She was born Jan. 3, 1946, in Kalispell to Wayne and Mildred (Peg) Clark of Bitterroot Lake.
Judy was married to Glen Mathiason on May 1, 1965; they were married 52 years.

Judy was preceded in death by her father, Wayne Clark; mother, Mildred "Peg" Clark; and sister, Joann Elgin.

Judy is survived by her husband, Glen Mathiason, daughter Robbie Mathiason, son Trevor (Carrie) Mathiason, and nieces Cay Dee Reynolds and Cynde Knutson.