Johnny Ray Watson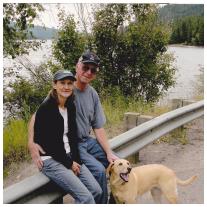 Date Of Birth

:

February 27, 1948

Date Of Death

:

April 17, 2017

State

:

Montana
Johnny Ray Watson Sr. was born on February 27, 1948 to John and Eunice (Gallup) Watson in Ragland, Alabama. He was the fourth of four children, with siblings Barbara, Delores, and Charles. As a young man, he moved with his father to Cocoa, Florida, and later to Snowflake, Arizona where he played football and graduated from Snowflake Union High School in 1967. He met and married his first wife, Delores, and they had two sons, John Jr. and Paul. The early '70s found Ray and his sons living in the Flathead Valley where he enjoyed the great outdoors as any true mountain man would. While his days were spent working in the power industry as a meter relay technician, his free time was spent hunting, fishing, skiing, and riding his Harley. Both of his boys were taken from him at young ages and he missed them greatly.

Ray met his soulmate Patsy in 2000, and that was the beginning of a new chapter in his life.

Ray was preceeded in death by his parents, his sister Barbara, and his sons John Jr. and Paul. He is survived by his loving wife Patricia Mahar, step-son Joshua Wheeler, his sister Delores (Mike) Thompson of Ehrenberg, AZ, brother Charles Watson, his granddaughter Sherami Brown of Spokane, great-granddaughters Lyla and Izzy Bellino of Spokane, and his faithful four-legged companion Daisy.