David Jackman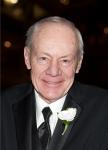 Date Of Birth

:

February 28, 1944

Date Of Death

:

August 20, 2014

State

:

Montana
David Jackman was born to Roy and Phyllis (Baker) Jackman on February 28, 1944 in St. Petersburg, Florida and passed away on August 21, 2014 in Great Falls. Dave's father died when Dave was only seven years old. Dave's mom later married John "Jack" Snyder. Jack became a second father to Dave and raised him with all of the love that he could give.
Dave graduated from Great Falls High School and the College of Great Falls. He joined the Montana Air National Guard and attained the rank of Staff Sergeant while serving with the 120th squadron in Great Falls.
Dave is survived by his wife Sandie (Nelson), son Gary (Erika), and daughter Sara Mahoney (Jon). His three granddaughters, Jane, Anne Marie, and Elsie, were a special joy to him and he was looking forward to a fourth granddaughter, Lily, who is due any day. Dave is also survived by his two brothers Bill Jackman (Cyndy), John Snyder (Sue), and their families.